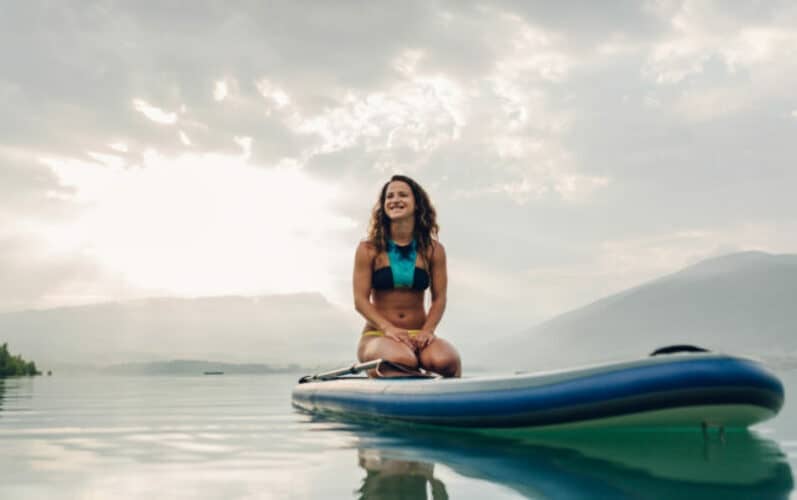 I am a Catalan born in Barcelona with Pallares roots and citizen of the world. I was already a girl passionate about sports and an admirer of nature. Outdoors, I have lived summers swimming in rivers and lakes, and winters in the snow.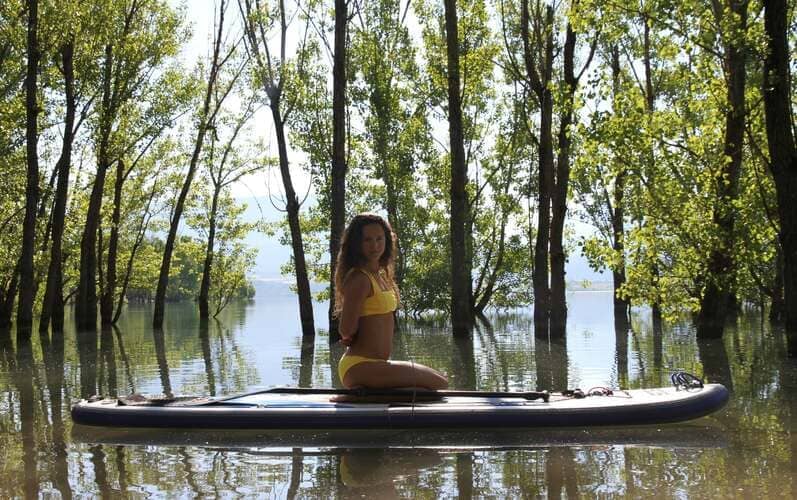 After doing Higher Vocational Training, I had it very clear and studied Physical activity and sports science degree. I specialized in aquatic activities and gilding sports. An Erasmus in Finland made me consider living there, but I really wanted to create a project in the Pyrenees, in Pallars, although I didn't know what. I continued to train and work seasonally, in winter as a physical trainer and alpine skiing and snow surfing teacher. In summer, in Pallars, as a water technician in municipal swimming pools. Then I discovered Pilates SUP from Ely Merino's hand, and everything changed, I felt that transferring these disciplines in mountain lakes and rivers would be magical, the best way to show the territory and do health.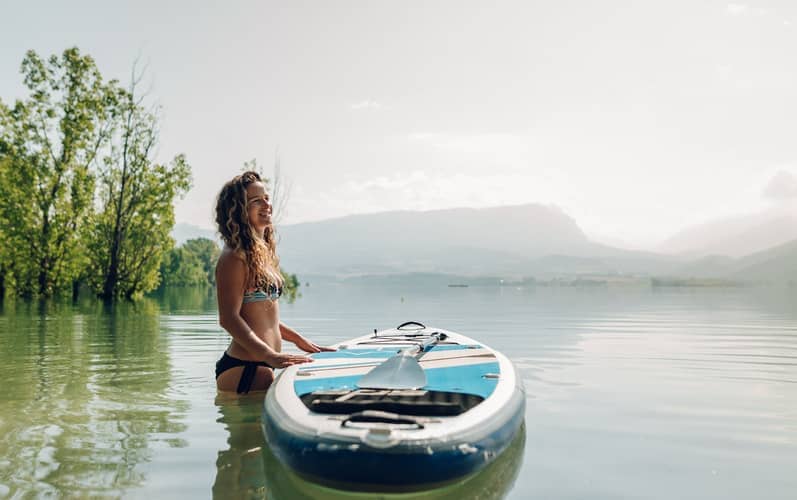 Yoga, Pilates, and Fitness merge with SUP creating a really wonderful activity, full of possibilities and benefits, worthy to share; and that is what I thought when creating Pilates SUP & Lake. That movement heals, nature heals, and it is exciting, that is why we create unique inspiring experiences, to nourish the body, the soul, the mind, and the spirit!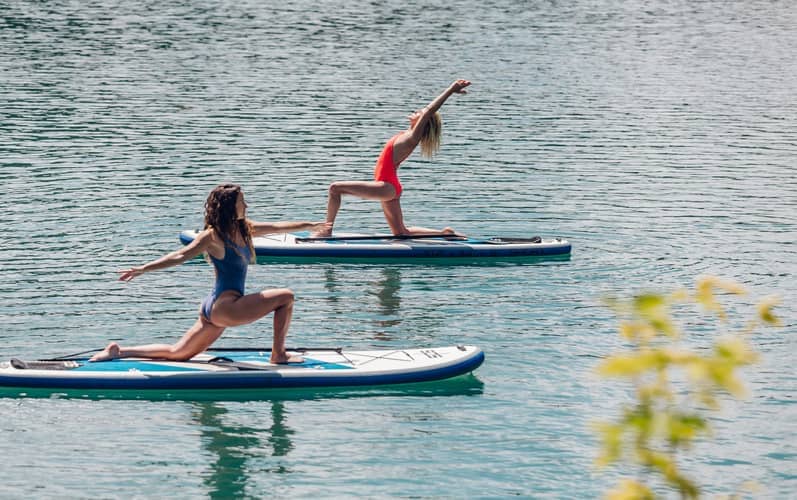 Our base camp is the Sant Antoni swamp, in Salas of Pallars beach, in the Pallars Jussa, a beautiful spot between mountains, where we do Stand up Paddle routes, Eco Tours, SUP YOGA, SUP Pilates and SUP Fitness. We go with the rhythm of the sun with SUP Sunrise Mindfulness and create SUP YOGA RETREATS adapted to your needs. I feel really privileged, grateful, and wanting a thousand more adventures with all of you.
Georgina Calvet Cortés.
N.º Col. 56898
www.pilatessuplake.com