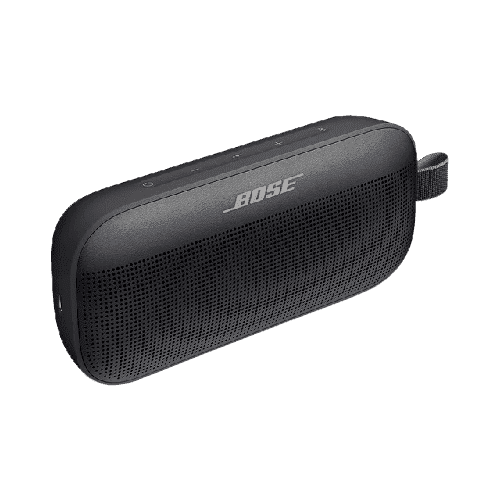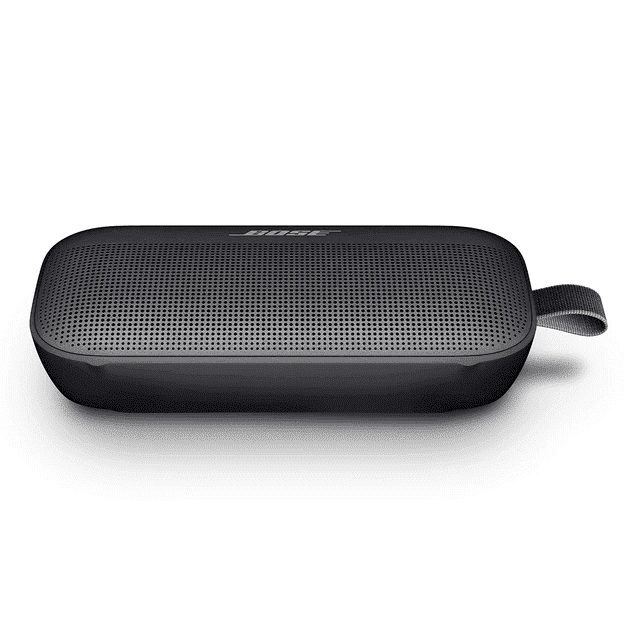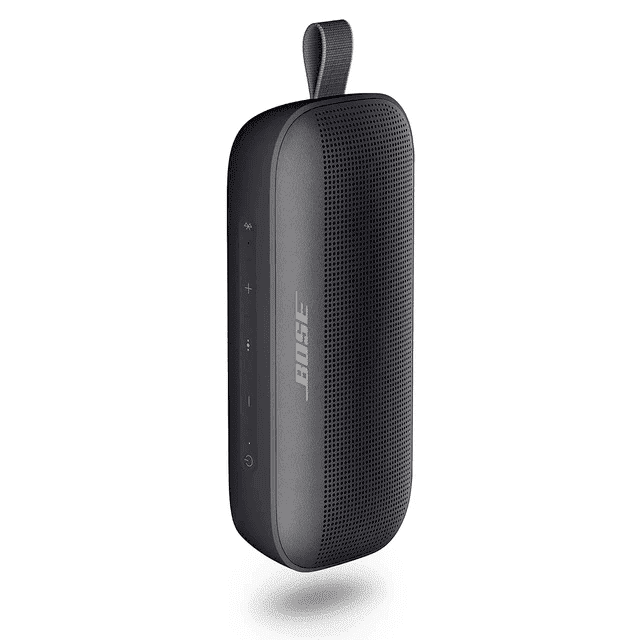 SoundLink Flex Portable Bluetooth Speaker
Impressive sound. Wherever you are.
Description
The new SoundLink Flex Bluetooth speaker from Bose delivers crystal-clear sound with deep, powerful bass. With its silicone casing, powder-coated steel grill and multi-use hook, the speaker is as versatile as it is durable for all your adventures even if you drop it in the water it's okay because it floats. It doesn't matter if the SoundLink Flex speaker is upright, horizontal, or flown, because its exclusive PositionIQ™ technology automatically detects its orientation and ensures the best sound in any position. An impressive sound will always accompany you with you, wherever you go. The SoundLink Flex Bluetooth speaker is the perfect music companion, with a rugged design that can withstand water, dust, and a few bumps along the way.
High

9 cm

width

20,1 cm

Depth

5.2 cm

Weight

0,6 kg

RMS power

30 W

Bluetooth

Sí

Waterproof

Sí (IP67)
High quality audio
Water and dust resistant (ip67)
Robust design
positioniq™ technology
Up to 12 hours per charge
Pairs with other Bosé speakers