Álvaro Marín 1988 whitewater sports technician, international rafting guide, whitewater treap leader and rescue3, ski and snowboard teacher.
shoveling in rivers for 15 years. Modalities Kayak freestyle Kayak creek rafting and paddle sup.
Rivers descended in Spain …
Kayak:
For class 4 it is class 3 and 4 cinqueta class 5, palomeras class 5, walnut class 3y 4, alto walnut class 5, Cabriel class 2y3, Júcar class 2, piqueras class 3-4, iregua class 4, isabena class 3-4 mijares class 3 -4.
1st clean descent in Kayak in the chorreras section of the upper cabriel. Class 5+
Portugal Paiva river.
Argentina atuel Mendoza and diamond
Peru urubamba and apurimac.
Down sections in sup cabriel 5 sections, pit, high pit, and walnut. Atuel River in Argentina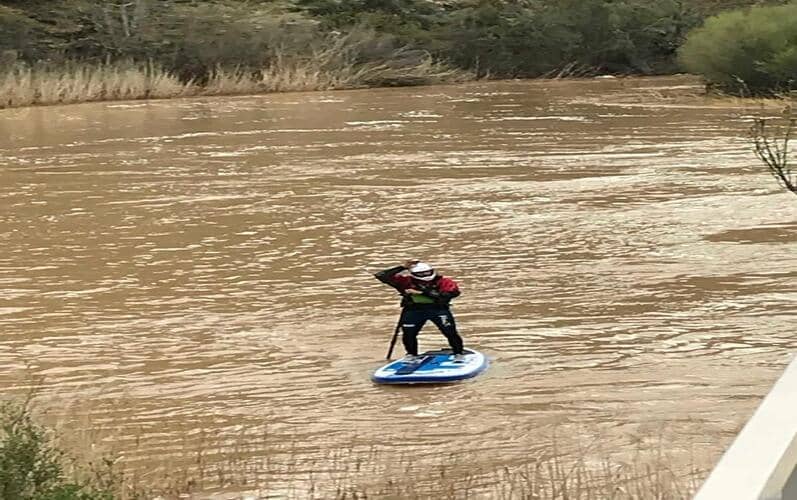 After so much spring rain, the mountains overflow with water towards the Cabriel River, which grows exponentially and makes it difficult to
Navigation due to the speed of the sediment that transports the water and the amount of vegetation on the riverbank. With a usual flow of 18 cubic meters we usually do rafting Kayak and paddle sup in different sections but with this flood of up to 60 cubic meters it becomes difficult and as good lovers of how difficult it is that we go. The descent was a clean descent to the bottom with very fun waves that almost put you on the vertical board, chained rapids and a brutal volume of water.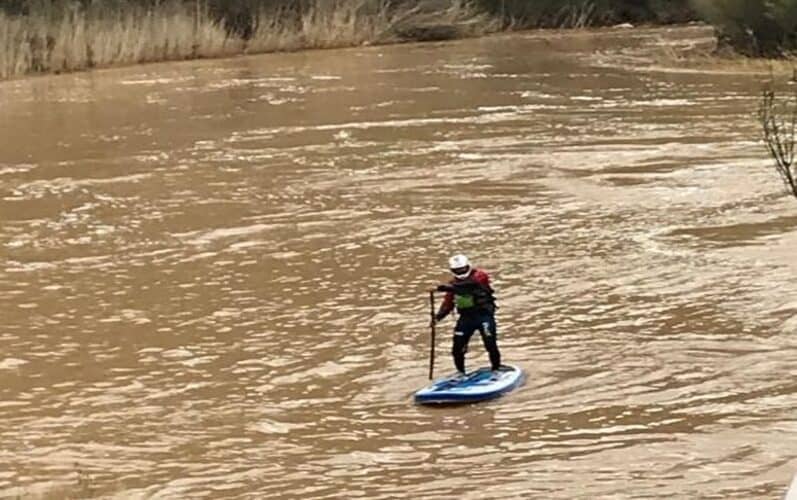 Normally it takes 40 minutes to reach the ballast, an old dam that used to regulate the flow to the Contreras reservoir with the strongest class 3 passage on the section. This time I have 15 minutes left, the water is very strong. I get ready to run the Lastra and a beautiful girl from the town appears ready to record me and take photos, sure success, now I have to finish on my feet.
First descent of the ballast I enter thinking to put too much weight forward so as not to get stuck, the step is a slice of about 6 meters wide by 8-10 long finished in slip and a beautiful wave at the end. And let's go there. I am one of those who believes that the whitewater sup consists more than a mixture of balance, skill and current knowledge, and we will apply everything to avoid falling and that the first descent of the ballast with 60 cubic meters is clean.