CoCo Adventures sends us this text about their experience in the Maldives with our paddle surf Explorer:
Maldives is one of those destinations that sounds like paradise and it is. As a great lover of the sea that I am, this place has touched me deeply due to its great wealth and natural reserve. Being there was like being in a dream, with the typical swing in the middle of the turquoise water, white beaches as fine as silk, strong and tall coconut trees that offered us the most delicious natural juice. But as if just being in paradise wasn't enough, I was lucky enough to stay in one of those pillar houses that seem to float on water. What luxury! A bed with a huge window with the water directly walking from my house. I was floating in a paradise letting my eyes contemplate everything that our land had to offer us. What a gift! Turtles, mantas, rays, sharks, more than 50 species of fish that I had never seen before and we all formed a group. It was one more among them. I was able to dive with hundreds of sharks, swimming around the entire island running into all kinds of marine fauna was non-stop as if you put your head in an aquarium to the beast!
But everything was there, it was their space, their element and they let me be part of that marine magic. It was relaxing, far from everything, from the pollution of the cities there was only water around me and some gruel that could be seen on the horizon. Some old and traditional wooden boats came every day to unload food or material to survive in a luxury resort, but I was not interested in luxury at all, I just wanted the sea and the island.
They lost my inflatable board and I was somewhat annoyed because my illusion of paddling the entire area was shortened. In the end I got one of the two boards I have and I was able to enjoy the last 3 days paddling and if it was already extraordinary just swimming, diving, resting and walking, imagine my happiness to be able to do all that on top of my board.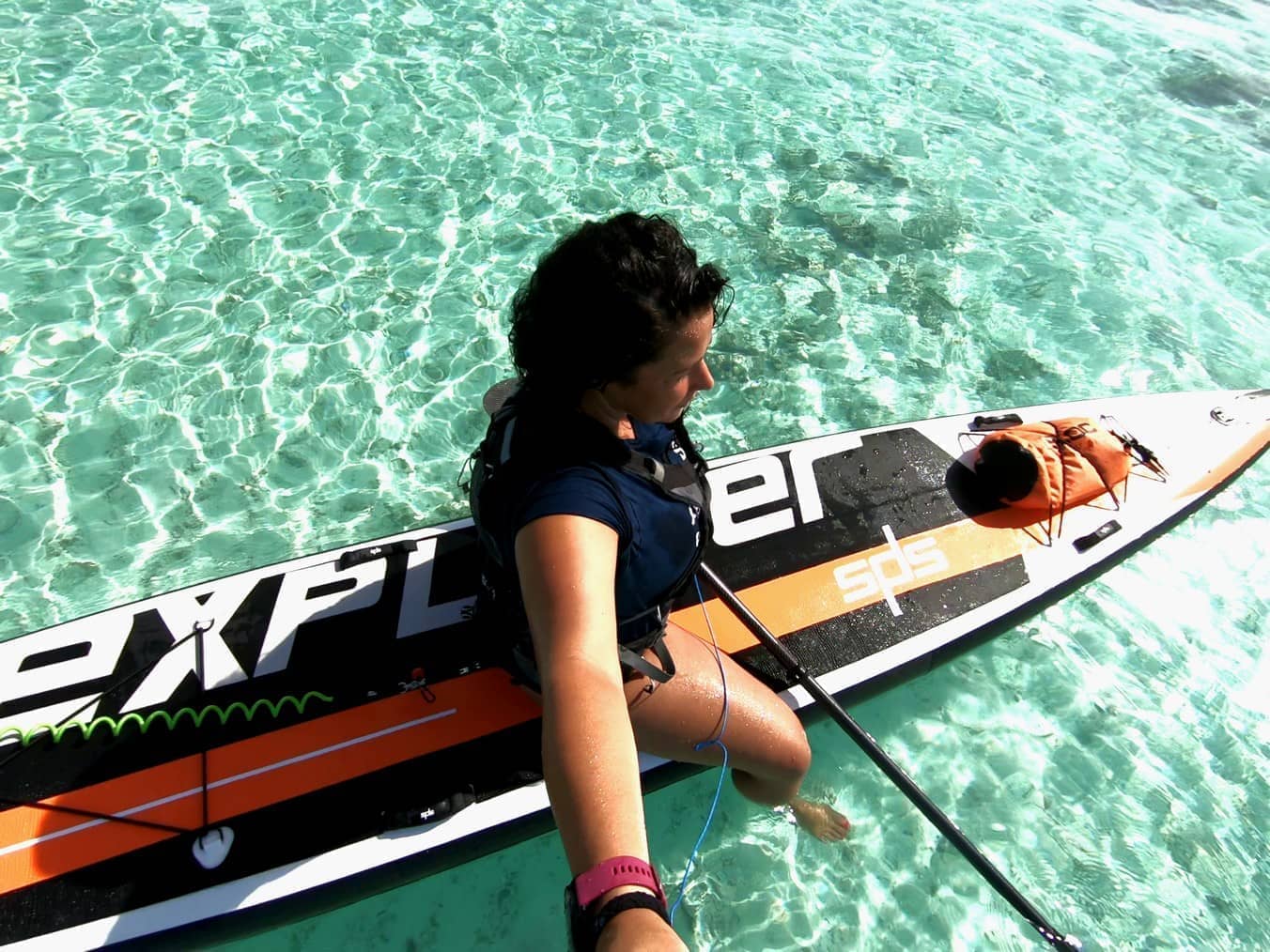 I got up, had all those delicious tropical fruits for breakfast from the buffet and my board was there on the stairs of the houseboat waiting for me to spend the day together! I didn't think that happiness could climb to an even higher level and while I was paddling and What was under my board was advancing, it was the most beautiful thing for me at that moment. There was no one, it was me, and she with all her aquatic treasure. I stopped hundreds of times because everything fascinated me, I didn't want to miss an inch of all that life that was parading under me. I would stop, anchor to what I could so that the current would not take me away and I would stay there for 10, 20 to 30 minutes, gawking at the fish, the corals, the algae and I continued on my way to another point.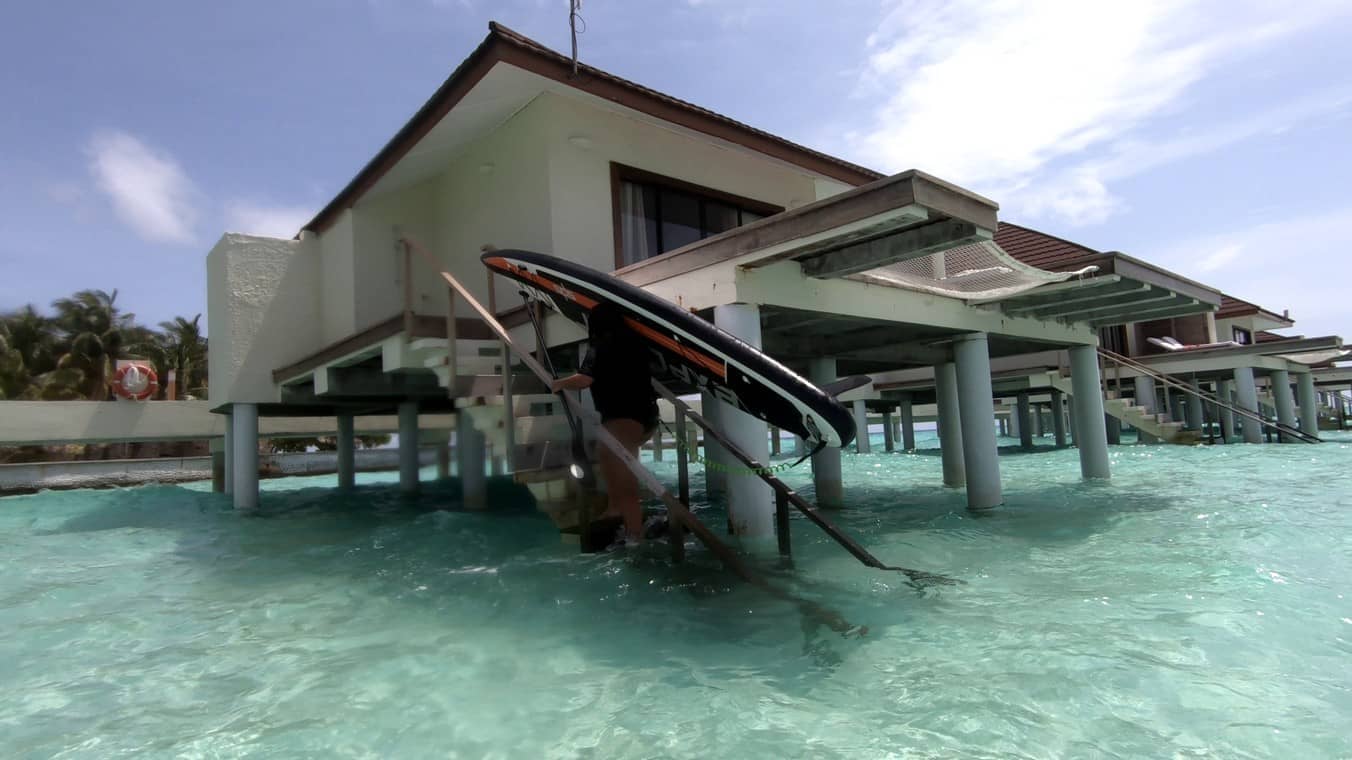 There was not a day that I was not in the water and although the last two days the sea became rougher, that did not matter to me, I was even able to surf in a mini spot that I found for myself because I was the only person with a board in the whole world. He was lying in the sand all day long, roasting as we say in my Andalusia. I had not come so far to lie on the sand but to row and live!